"We had to tell people how the laws work, because some of the younger generation has turned to drug use, and it causes great problems. The drug use leads to theft, so parents don't know what to do and they call us."
Andrey Kinda, an Academy graduate
Another intern, Andrey Kinda, whose family moved to Sacramento from Belarus, recently graduated from the Sheriff's Academy and was assigned to West Sacramento police department. Prior to that he worked in Citrus Heights police where he mostly did the paperwork.
"It is good to know we have some Russian officers. For example, Andrey Kinda, who graduated best in class from the Sheriff's Academy", says Sergeant Semeryuk. "Kinda's family moved to Sacramento from Belarus when Andrey was 2. Andrey speaks three languages, Russian, Ukrainian and English, so he is a perfect fit to work in our community and in our police department".
"I went to American River College right after school to study law, then I transferred to Sacramento University where I'm currently finishing my Bachelor's degree. Tomorrow it will be my 4th week on patrol, and before that I spent six months in the Academy. When you are in the Academy, it seems tough, but when you start working on the street you realize that the Academy was easy."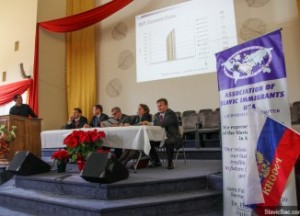 The most difficult part, according to Andrey, is finding the common language with people. One wrong word can lead to misunderstanding and, potentially, great troubles.
"Many eyes are looking at your work; if your work is half-literate, you are considered half-literate as well. So English was a difficult barrier for me to overcome, because you need to not only be able to write in English, you need to make your reports in perfect chronological order and properly document all the events, evidences and testimonies. It is great that Slavic people who were raised in a different language are able to overcome this obstacle."
Officers do not go to work "to shoot someone"
We are passing through the old part of West Sacramento where the road is lined with modest-looking houses. According to Eugene, districts like these are mostly inhabited by working class people. Crimes, drugs and prostitution are not uncommon here.
"Most of them are working people, but 5-10% of the population is enough to make an impression of a bad area. Mostly, if you stop and talk to them – just like we do – they are regular good people who work for a living", says the Russian officer while surveying the well maintained lawns.
How many Russians/Ukrainians live in Sacramento?
The talks about poverty and crime lead us to the subject of citizens complaining about police brutality. Those accusations are not true, says Sergeant Semeryuk. According to him, the cops do not go to work "to shoot someone".
"It's just nonsense! Even if you take the Ferguson events – the Federal office conducted an investigation and found that the officer's actions were appropriate – he was attacked, contrary to the initial reports", says Eugene.
"We are living in a rule-of-law country, and people must obey the law for everyone's benefit. I believe all this negativity is created by sensational news reports."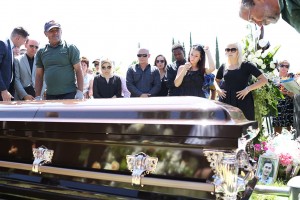 On the way back to the department I ride in the back seat of the police cruiser. My first impression is that it is too hard.
"Naturally, they are not made for comfort", says Kinda. He explains that the back seat of a police car, where the detainees are usually placed, is made from a solid piece of hard plastic so it would be impossible to hide illicit items inside it.
Scroll down to next page