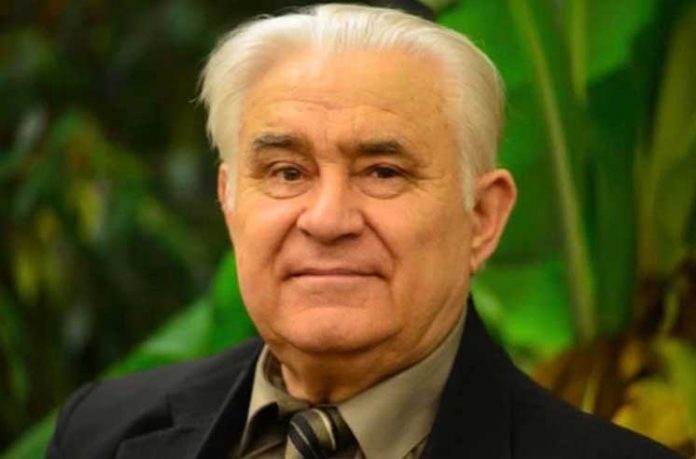 Pastor of the Word of Grace Bible Church in Vancouver, Vladimir Dyachenko, passed away from COVID-19. This was announced by the senior pastor of the church, Alexey Alekseevich Kolomiytsev. The preacher, who worked under the leadership of the famous Baptist activist, Alexey Ivanovich Kolomiytsev, was 77-year-old.
According to the the senior pastor, Vladimir Ivanovich Dyachenko was an assistant to Alexey Ivanovich Kolomiytsev, who also died a few weeks ago. Pastor Dyachenko died on April 1.
"Slavic Sacramento" managed to learn that Vladimir Dyachenko had been pastor for about 30 years in the church of Evangelical Baptist-Christians in Makhachkala (republic Dagestan, Russia). In the 90-s, the pastor served in Chechnya, where the war was at that time.
In Vancouver Dyachenko was engaged in prayer service in a Bible study group for the elderly members of the Church; and he also visited sick people with Alexey Ivanovich Kolomiytsev, relatives said. It is worth noting that the latter, Alexey Ivanovich Kolomiytsev, was the father of the current church senior pastor – Alexey Alekseevich Kolomiytsev.
Speaking about his father and pastor Dyachenko, Aleksey Alekseevich said that "they always were together and together went to eternity".
According to the senior pastor, at the moment "many members of the church are sick, one is in intensive care with a lung problem".
Despite the difficult situation, "many have got better". "We hear a lot of good evidence," – the pastor said.
According to Alexey Alekseevich Kolomiytsev, Dyachenko's funeral will take place on Wednesday, April 8th. Due to quarantine measures, only the closest relatives will be able to attend it.
"Vladimir Ivanovich had got symptoms of COVID-19 at the beginning of the month: fever, weakness, shortness of breath. He went for an examination and was hospitalized. Later, he was connected to a ventilator and doctors had been fighting for his life for a week. Despite all the extreme measures, there was no hope of recovery as his lungs were so seriously affected. We prayed, we hoped and asked the Lord, and He answered according to His Will. A week later, we prayed with family and pastors and decided to release our beloved father," – the pastor's close relatives said.
Pastor's relatives raise money on the GoFundMe to help the family pay the cost of the funeral.
Earlier, "Slavic Sacramento" reported the death of the Bethany Slavic Missionary Church's minister, where last week county health officials revealed 71 infected people with coronavirus.