More than 1,500 children are enrolled at Community Outreach Academy, where they learn Russian, Ukrainian, and Belorussian languages. This so-called "Russian School" in Sacramento is highly regarded in the community.
Once again we are visiting the Community Outreach Academy public charter school, which is well thought of by the Russian and Ukrainian people of Sacramento.
The elementary and middle schools have more than 1,500 students enrolled, mostly of Slavic origin, representing a stronghold of Russian, Ukrainian, and Belorussian culture in California's capital.
According to Principal Larissa Gonchar, the curriculum this year was expanded with the "Belorussian Club," where children learn the Belorussian language and study folklore. The club was established thanks to an agreement between Community Outreach Academy and a middle school in Grodno (Belarus).
An unordinary school
Besides learning foreign languages, students can attend various clubs and after-school programs. According to Vice Principal Michael Serdi, these programs include dancing, ballet, karate, and other sports, and offer an opportunity to create different models with Lego sets and a 3D printer.
According to Belorussian immigrant Larissa Gonchar, who has been principal of the school for the last fifteen years, Community Outreach Academy has a good standing in several areas, including finances, academic progress, and community status.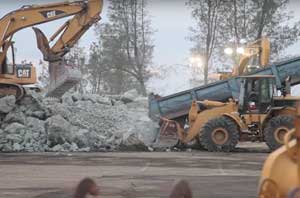 "We do our best so our children would grow up literate, all-round developed, and well mannered, and would be ready to serve this country," says Gonchar.
According to her, this model of a charter school "serves as a bridge between cultures" that allows children of immigrants to integrate seamlessly into American society.
Community Outreach Academy takes an individual approach to education. The school employs sixty teachers—one for every ten students.
I visited one of the classes. The children asked me to sign the so-called "social contract," which was hanging on the wall beside the electronic blackboard. I agreed to "be honest, respect others, and learn to solve problems." Every student signs this "contract" before the class starts. This is a very interesting experiment that brings out the most noble aspirations in children.
Just like the Russian class, Ukrainian lessons teach the alphabet and Ukrainian folklore.
In the aftermath of the sad events in Eastern Ukraine, Sacramento received an influx of immigrants and refugees from Russia and Ukraine. I spoke to one of those students on the school playground. The boy told me that the Academy is different from his former school in Ukraine in that "it is much larger and has more interesting things to do."
The school's administration works together with the county's law enforcement agencies. Police officers hold regular educational lectures for the students. For instance, at one such event, local policemen shared professional advice about street and Internet safety as well as proper actions in car accidents and other emergencies.
[rev_slider community-outreach-academy]
Teachers from the school often visit police headquarters, bringing the officers candy and small gifts from the grateful children and their parents.
Officers from the Sacramento Fire Department also visit the school to teach the basics of fire safety.
Students have their own radio room, where they record children's shows and school broadcasts.
In the computer class, they play educational games and learn to use personal computers.
A special competition allows participants to dress up as different vehicles, such as police cars or ambulances. The competition is judged by school administrators, parents, and the students themselves. According to Larissa Gonchar, these events help the children choose their future occupation.
Various talent shows, theme parties, outdoor movies, sports events, theater plays, and regional competitions complete the gamut of the unordinary educational process.
School is very popular in the Slavic community
According to Zhanna Ivanyuk, one of the parents from Ukraine whose three children have attended Community Outreach Academy since kindergarten, her family likes the school because "there are very good teachers, good relations, and no misunderstanding."
Indeed, in the halls and on the playgrounds, you can witness genuine youthful energy.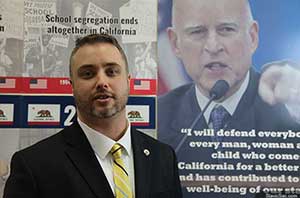 Michael Serdi told me that the school employs a video surveillance system to keep the children safe. The system allows school administrators to watch after the students, which prevents unauthorized intrusions and increases the degree of control over the campus.
The Twin Rivers School District includes Community Outreach Academy and several smaller districts. According to the California Department of Education, Twin Rivers is the 29th largest school district in the U.S. It has more than 28,000 students who speak forty-six different languages.
Distinguished teachers, well-known politicians, famous sportsmen, and noted public officials of the region are graduates of the Twin Rivers School District.