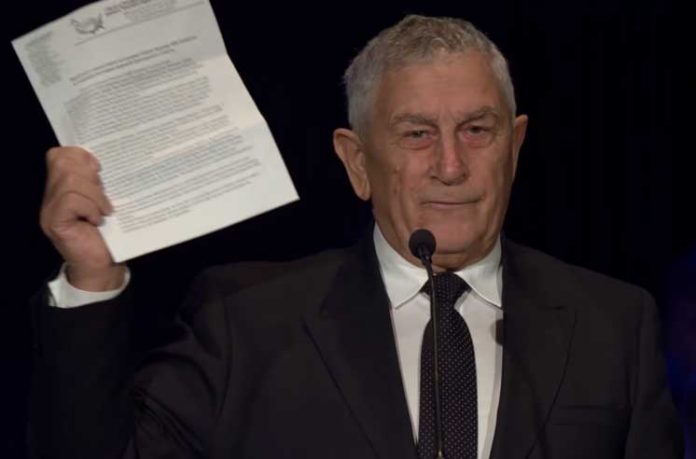 The Oregon leadership of the New Life Missionary Church filed a lawsuit against pastor Vasily Vakulsky and his "henchman" – as he is called in the statement of claim – Ruslan Petrusha.
Photo: New Life Missionary Church | YouTube
A few months ago, disagreements arose between Vakulsky and the other pastors over the doctrine of the church. The Board of Directors decided to hold an emergency meeting regarding this issue, which was scheduled for September 8. However, on September 4, Vakulsky announced to the parishioners that he was cancelling the meeting – which, according to the plaintiffs, he had no right to do – and the next day he went to court and asked for protection from the pastors of Pakhnyuk, Opanasyuk and Grinko under the laws on the protection of the disabled and the elderly.
 According to the civil lawsuit, the text of which was submitted to the editorial board of "Slavic Sacramento", on September 20, more than a hundred members of the congregation decided, by the "majority vote," to remove Vakulsky from the post of pastor until the next official meeting of the Board of Directors will be called. However, Vakulsky ignored this decision, and his "henchman" Petrusha – who, as explained in the lawsuit, is neither a pastor of the church nor a member of its leadership – has threatened all those who do not approve Vakulsky's actions, with prosecution.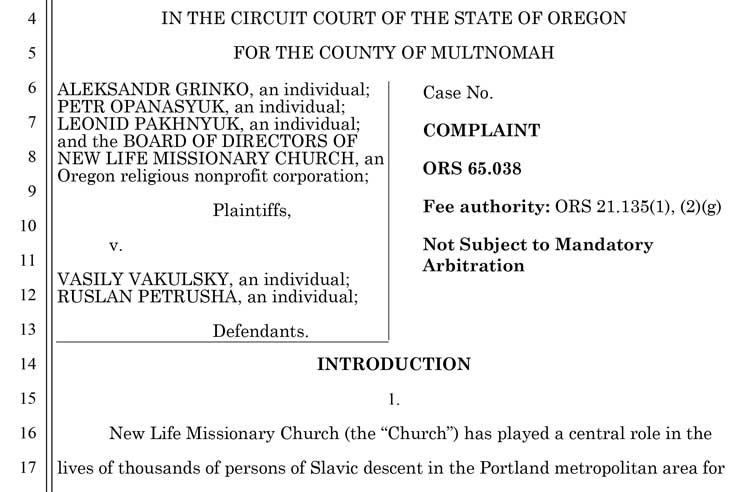 The plaintiffs, pastors Alexander Grinko, Petr Opanasyuk and Leonid Pakhnyuk, on behalf of the New Life Missionary Church leadership, ask the court to issue an order to hold a meeting of the Board of Directors. According to the pastors, due to the actions of the defendants, all previous attempts to hold a meeting were thwarted.
"New Life Missionary Church (the "Church") has played a central role in the lives of thousands of persons of Slavic descent in the Portland metropolitan area for nearly thirty years. Today, the congregation numbers nearly a thousand worshippers, who receive support spiritually, socially and personally from the Church and its leaders" – the petition says. "- The continued vitality of the Church, and its ability to serve the needs of the present members as well as future generations of members, are of paramount importance."