"Religious mafia" from California sells humanitarian aid in Ukraine. The Bethany Slavic Missionary Church of Sacramento helps extremists from the Right Sector. USKO Shipping employees are caught with hundreds of thousands of dollars in unaccounted money. Roman Skots and Anna Skots are sued in the US District court for money laundering and flee from California to Ukraine. Millions of dollars of donated money are wasted and lost in Malawi, Mexico, and Ukraine.
The deeds of the Ukrainian religious mafia in Sacramento
Ukraine Relief, a humanitarian fund from Sacramento, celebrates its third anniversary this year. About a year ago I asked the fund's director, Stephan Skots, for a financial report about the donations and spending. According to the fund management, in those three years, there is no verifiable accounting of how much money was donated to this so-called public fund, nor are there any verifiable donations sent to the people of Ukraine.
The fund organizers keep a cover of cowardly silence over the amount of donations. They publish very little information about the fund's cash flow. Meanwhile, churches from many US states donate money to Ukraine Relief, and so do American businesses, hospitals, and even government offices. Among the fund's supporters are the California National Guard and several Californian politicians, such as Republican Senator Jim Nielsen and Democrat Assemblyman Ken Cooley.
There is very little information available about the shipping containers that are sent to Ukraine. According to Ukraine Relief representatives, the organization had shipped a total of at least 50 containers with humanitarian aid to Ukraine. But, there is no documented proof of these shipments – no manifests, no photos, no videos.
Slavic Sacramento staff, together with the concerned citizens from US and Ukraine, have conducted their own investigation of Ukraine Relief and its founders.
Who is Stephan Skots? A missionary, a businessman, or a crook? Disastrous and suspicious projects of the missionary businessman Stephan Skots
Let's take a closer look at the business and church projects of a founder of Ukraine Relief – Stephan Skots. Let's talk about his past and present "Christian" projects, including some suspicious and totally disastrous ones.
Before his work for Great Commission International Mission, Stephan Skots had a successful partnership with one Stephan Bolebrukh of Sacramento. Bolebrukh's company, called Christian International Mission, shipped humanitarian aid to Ukraine. The company was founded in 2002, but was closed for failure to file tax reports to the IRS for three consecutive years.
Furthermore, as an emergency relief company, they shipped the containers using government subsidies to cover the costs. That means taxpayers paid for free freight for missionaries like Skots and Bolebrukh.
According to our sources, Skots used his mission to send containers with humanitarian aid to Ukraine – where the goods were sold in thrift stores owned by his brother Roman Skots, a pastor and a businessman. Recently, he was named in a federal money laundering case.
It is quite possible that Ukraine Relief still charges American churches and charities $6500 to ship every container with humanitarian aid, despite using the government subsidies. That's double dipping! And things were going so well when Stephan Skots promised to send the first container at the expense of his family's company, USKO Shipping. But when the donations started flowing, the cost was raised to $2000-$3000, and then jumped to almost $7000!
Stolen or wasted – $1.5 million in Malawi
Besides Ukraine and Russia, among the places visited by the Great Commission missionaries are exotic countries such as Mexico, Korea, Malawi, Mozambique, Romania, Argentina, Brazil, Paraguay, Japan, China, Israel, and New Zealand.
I want every parishioner of Bethany Slavic Missionary Church (as well as others) to ask what happened to the one and a half million dollars that was stolen in Malawi, where Stepan Skots and the members of Great Commission went 10 years ago. With the blessing of the bishop and the self-perpetuating lead pastor, Adam Bondaruk, donations were collected for an affair called Well Water Ministry in Malawi.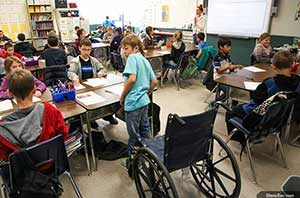 According to the mission's website, in 2005, Adam Bondaruk, the lead pastor of Bethany Church, and pastors Vladimir Shevchuk and Ivan Gavrilyuk, took their first trip to Africa, namely to Malawi and Mozambique.
After the silver-tongued evangelists visited, the place was also visited by Californian Ukrainian businessmen – the second mission was organized by Great Commission in 2006. The partners in this very strange affair declared the beginning of a massive project of "well drilling" in the poorest of African countries, Malawi.
"In the course of 5 years the mission sent containers with humanitarian aid to thousands of hungry and poor people, including hundreds of bicycles for local pastors. The mission is supporting more than 20 orphanages in Malawi" claims the mission's website.
There are no photos of the containers arriving in Africa presented on the Commission's website or in the official bulletin produced by the organization.
"Dirty water kills innocent victims, mostly babies and children", says the website. "We are building new water wells so people can have clean drinking water in their villages."
According to the missionaries, "people's hearts open for the Gospel; this is the best way to evangelize."